Accepting the JCB Card Has Never Been Easier!
JCB is now accepted everywhere Discover® is accepted
Offering merchants a one-stop solution for attracting more customers
If you have a merchant account with Discover, you now have JCB Card acceptance included with the services from Discover Network
The bin range for JCB Card acceptance is included with the Discover Network agreement
JCB transactions are managed like Discover transactions
Earn revenue like your Discover transactions
The Discover Network support team will be able to assist you with JCB inquiries
JCB and Discover are working together to drive new sales opportunities to your company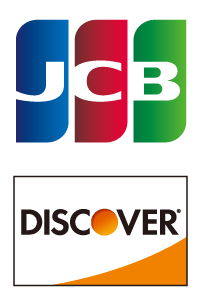 How to add JCB Card acceptance
If your business is currently accepting Discover you are now able to process and settle JCB transactions.  If you are having issues accepting JCB please contact your payment processing provider, Discover Network at 1-800-347-2000 to obtain more information.
If you accept Discover, you should be set up to accept JCB Cards
Your terminal or point of sale device should already be updated for JCB Card acceptance.
Please click on the link below "Test Your Terminal" and follow the instructions or contact your processor for more information.
Signage & Logos
Now that you see the value of JCB please allow your customers to easily recognize JCB Cards as an accepted payment brand at your business.