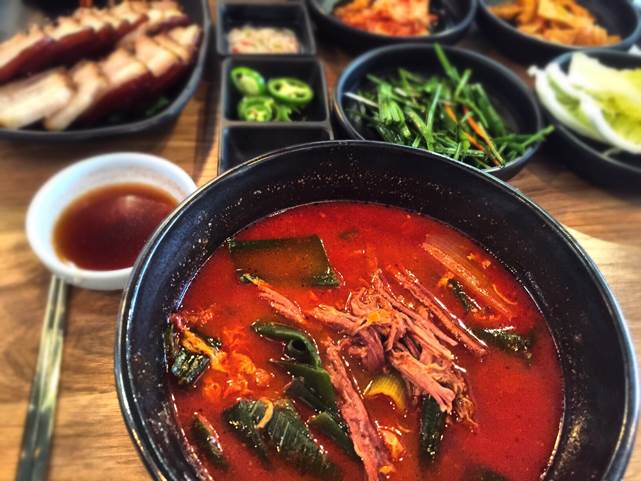 Yuk gae jang is traditional Korean beef soup with brisket meat, green onions, bean sprouts and silver noodles. Although there are a couple restaurants serving this hearty soup dish in Koreatown in Los Angeles, Yuk Dae Jang is the first US location of a popular Korean chain restaurant specializing in Yuk gae jang and could be one of the best in all of Los Angeles!
The soup appears really spicy but the three main ingredients, well-cooked tender beef, green onions (a lot!) and silver noodles make this soup extremely flavorful with just the right amount of peppery kick.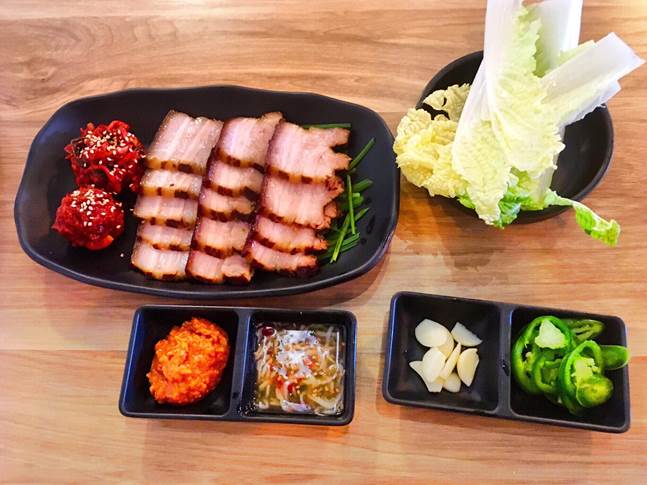 Yuk Dae Jang offers several side dishes including steamed dumpling and Korean-style boiled pork belly (bossam). All of the sides are delicious choices but the bossam stands out.  While it has been less than 6 months since they opened, Yuk Dae Jang is building a following within Los Angeles so come early or late to beat lunch and dinner crowds.
Yuk Dae Jang
3033 W. 6th St. #104
Los Angeles, CA 90020
Mon – Sun:10:00 am – 9:00 pm
213-352-1331
*Posted information may change without notice.