Vampire Penguin, a popular dessert chain from the Sacrament, CA area, serves "shaved snow". Their shaved snow is prepared from a fruit, chocolate, or milk based ice and shaved soft and fluffy then served with variety of sauces ranging from fresh fruit and topping such as nuts and crackers.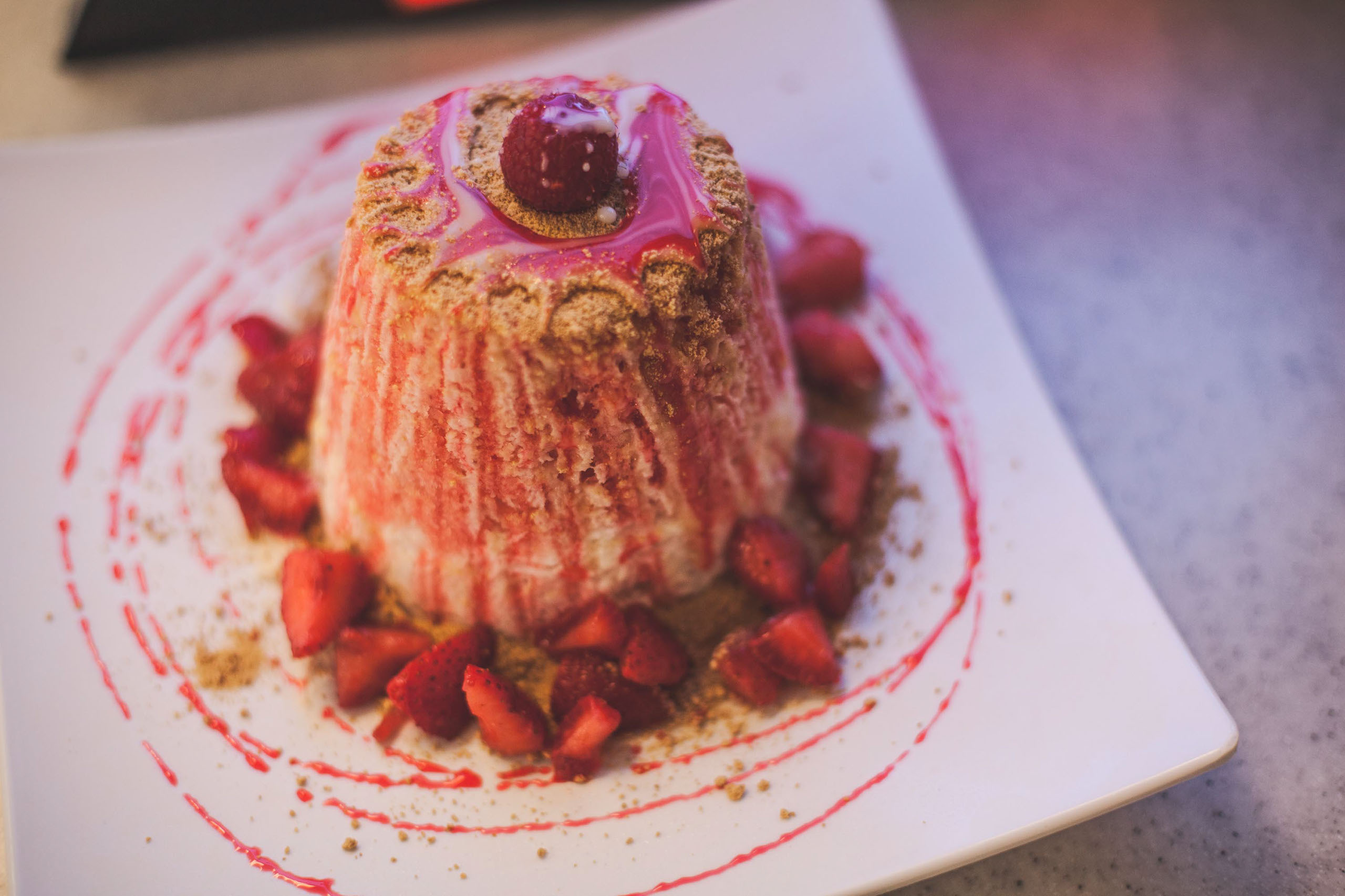 Strawberry Cheesecake — Strawberry & Vanilla shaved snow with crushed graham crackers, strawberries, raspberries, white chocolate sauce, strawberry sauce, and condensed milk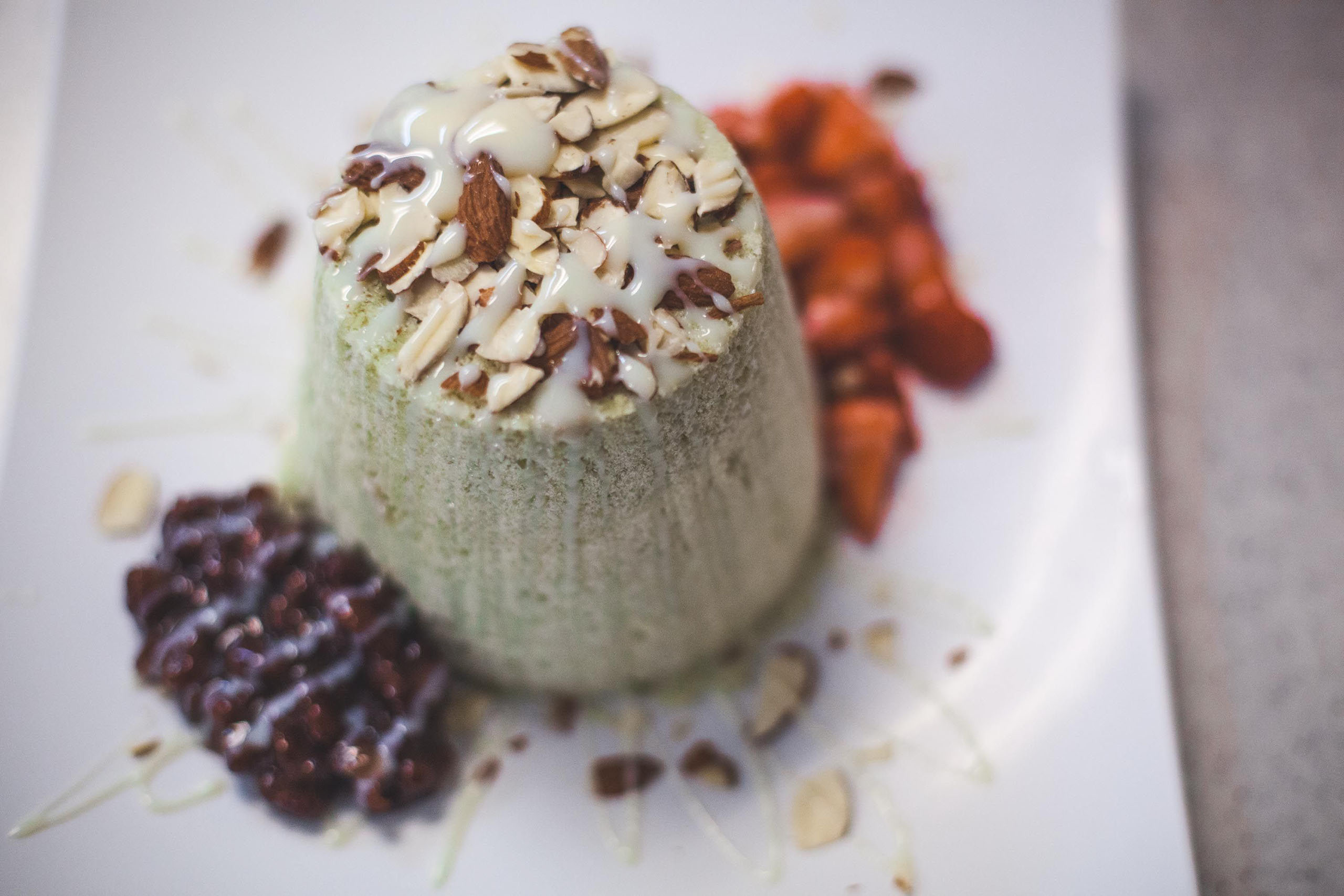 Green Tea —  Green Tea shaved snow with strawberries, sliced almonds, red beans, and drizzles of condensed milk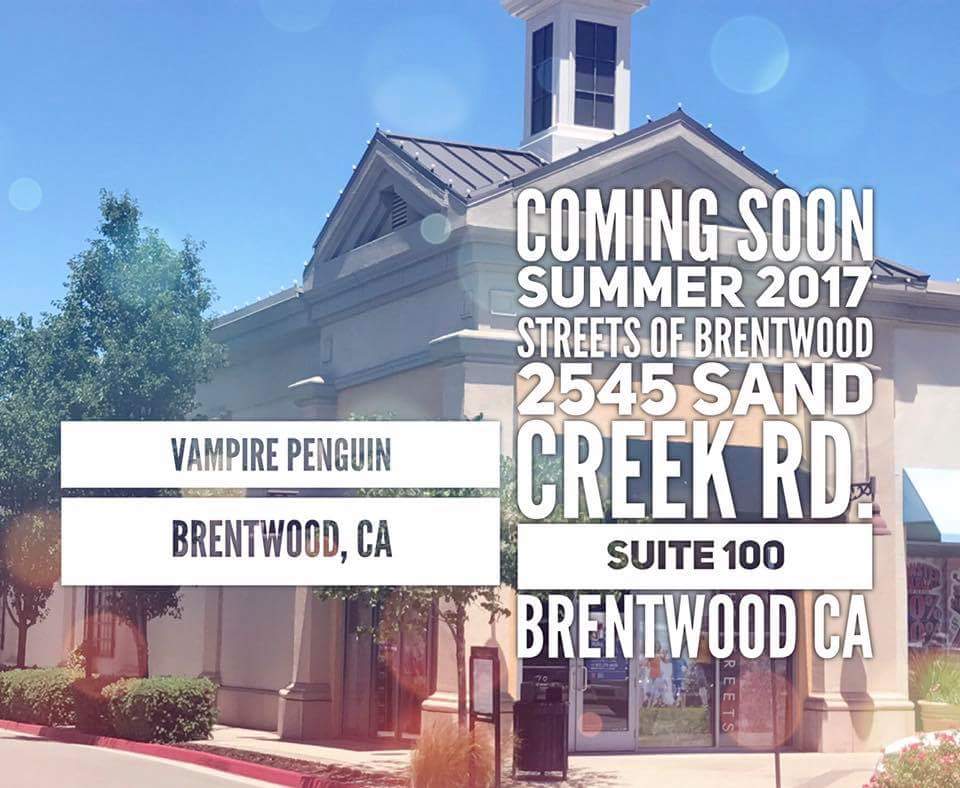 Their new location in Brentwood, California will open this summer!