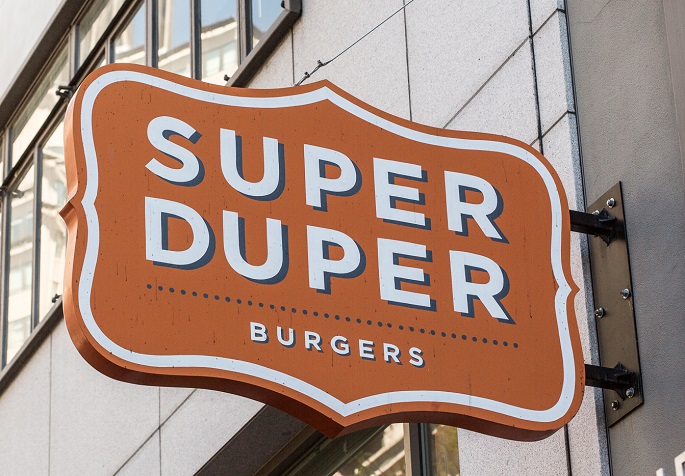 In the U.S., there are a wide variety of burger restaurants ranging from well-known national chains to fancy gourmet burgers at expensive establishments.  What makes the San Francisco-born local chain, Super Duper Burgers, stand out is their focus on locally sourced ingredients.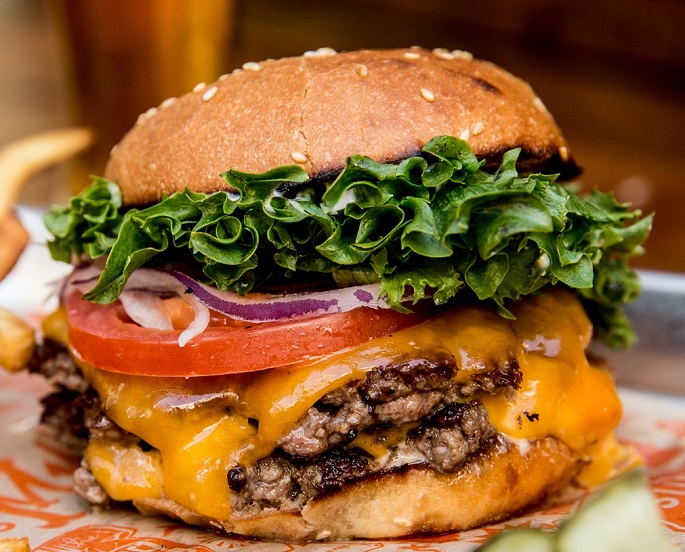 High quality Niman Ranch grounded beef mingles with melted cheese topped with farm fresh vegetables – a perfect combination!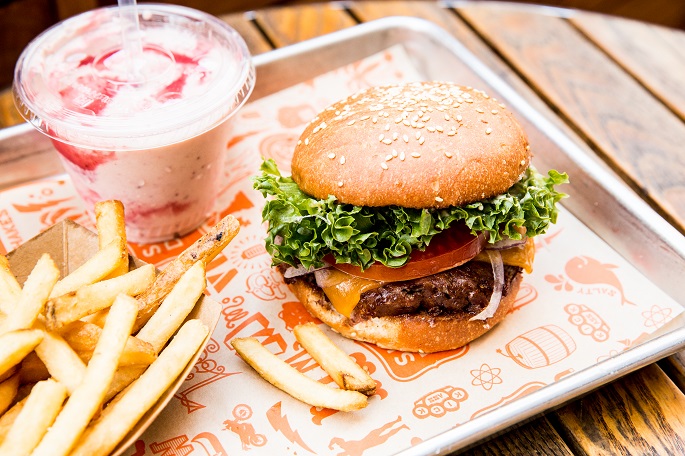 Organic Straus Creamery shakes and made to order French fries.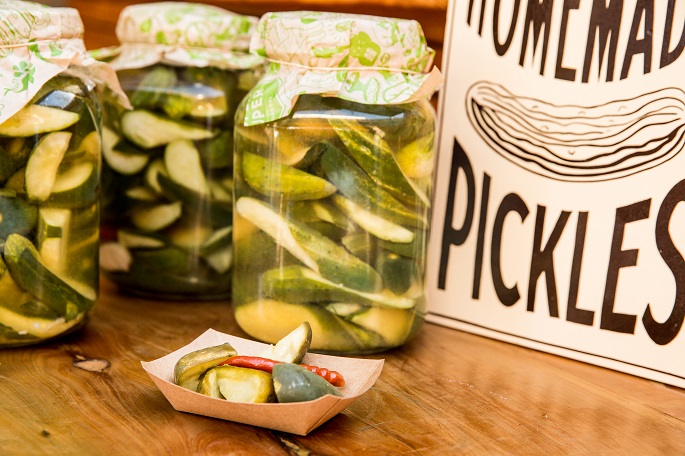 House-made pickles – Free!!!!!!
Super Duper Burgers
Six locations in San Francisco including the one below:
721 Market Street, Between 3rd & 4th
San Francisco, CA 94103
Mon – Wed: 8am – 11pm
Thu, Fri: 8am – 11:30pm
(Breakfast M–F, 8am – 11am)
Sat: 0:30am – 11:30pm
Sun: 10:30am -10pm
415-538-3437
Four locations in Bay Area in Northern California including the one below:
Westfield Valley Fair
2855 Stevens Creek Blvd
Santa Clara, CA 95050
Mon — Fri: 10am – 9:30pm
Sat: 10am – 9pm
Sun: 11am – 7pm
408-985-1352