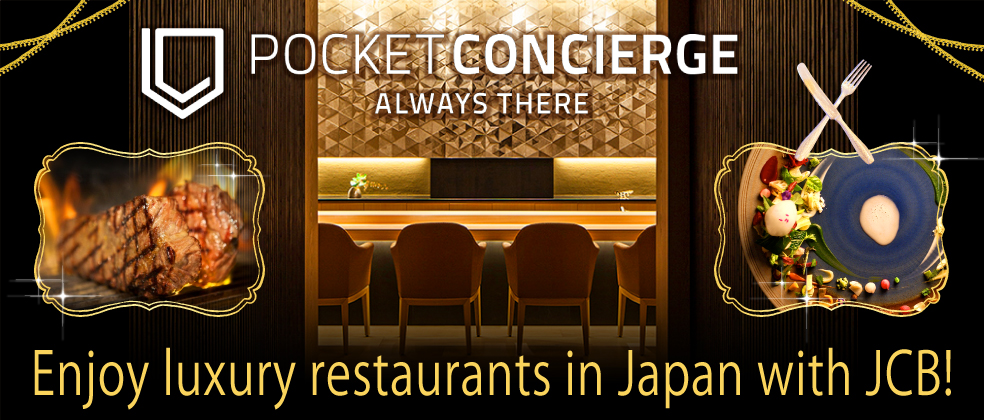 Simply sign up for a Pocket Concierge membership, an online reservation service for Michelin-starred restaurants in Japan, and receive a 4,000 yen voucher. The restaurants on their reservation system are among the finest restaurants in Tokyo, Yokohama, Kyoto, and Osaka.
Enter your JCB cardmember exclusive code during the period of this offer.
Obtain code from here.
For more details CLICK HERE
This offer applies to JCB cards issued outside Japan.