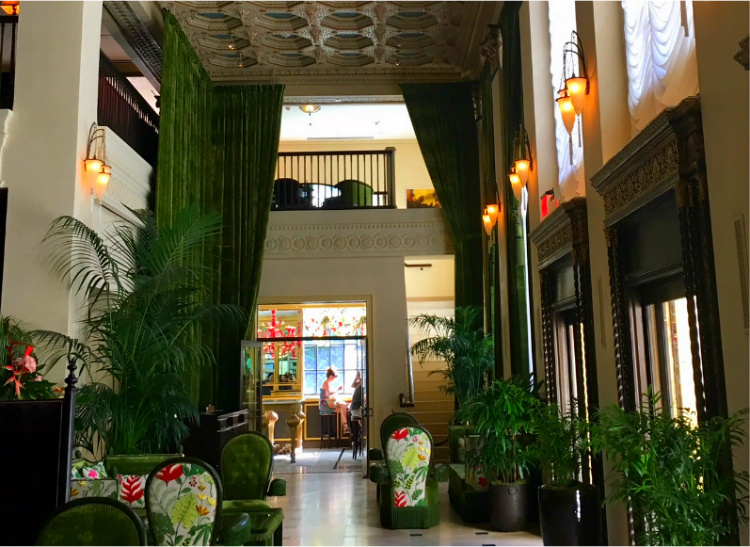 The NoMad hotel, created by Sydell Group, recently opened their first West Coast location in Downtown LA.  Similar to the New York flagship location in NoMad (North of Madison Square Park), the hotel renovated a historic building called Giannini Place in the old Financial District. Originally built as the headquarters of the Bank of Italy, this neoclassical style building retains many of the original features such as columns, decorative ceiling, and marble floors. What was previously the bank's vault in the lobby area is now a bathroom facility.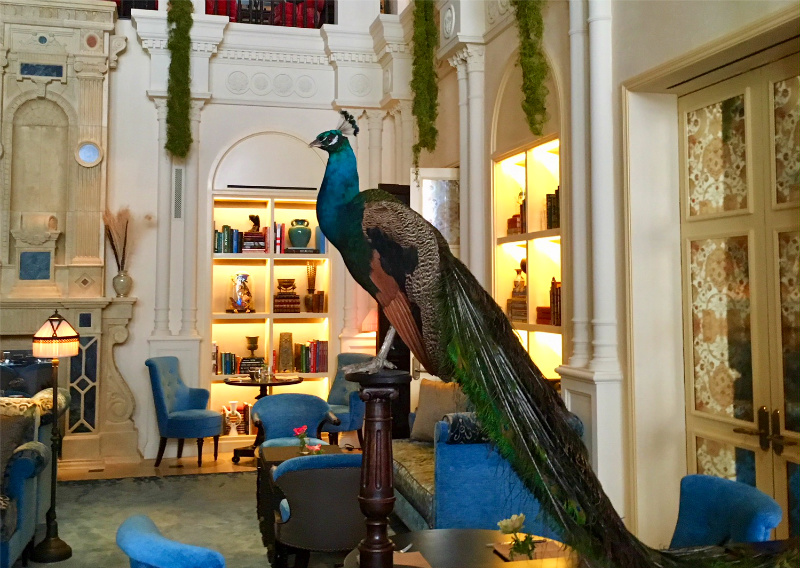 The lobby area with beautiful marble ceiling is accented by many indoor plants and green velvet curtains with peacock blue used effectively throughout.
You can use your JCB card at NoMad Los Angeles as well as NoMad New York!
NoMad Los Angeles
649 South Olive St
Los Angeles, CA 90014
213-262-9153