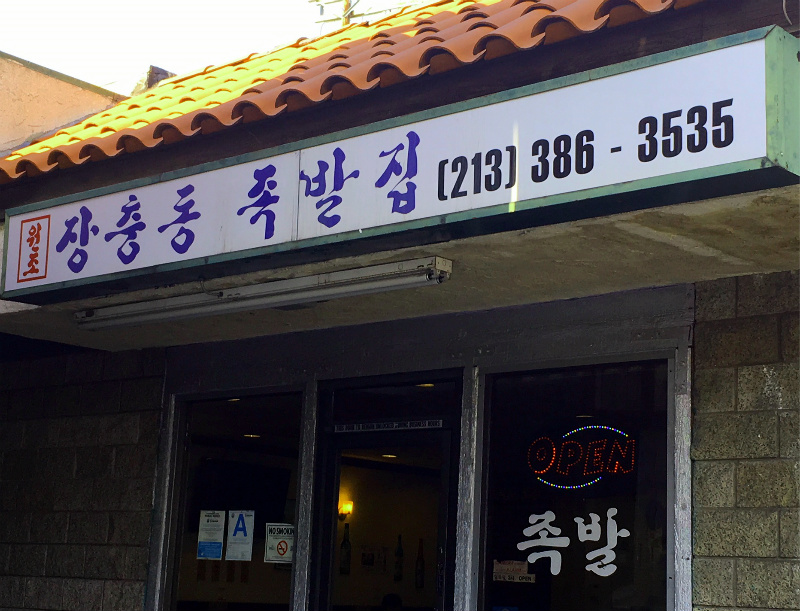 Located in a small strip mall on Western Avenue in Koreatown, Los Angeles, Jang Choong Dong's specialties are Bossam, boiled pork belly served with vegetables and condiments, and Jokbal, boiled pig trotters cooked with soy source and spices.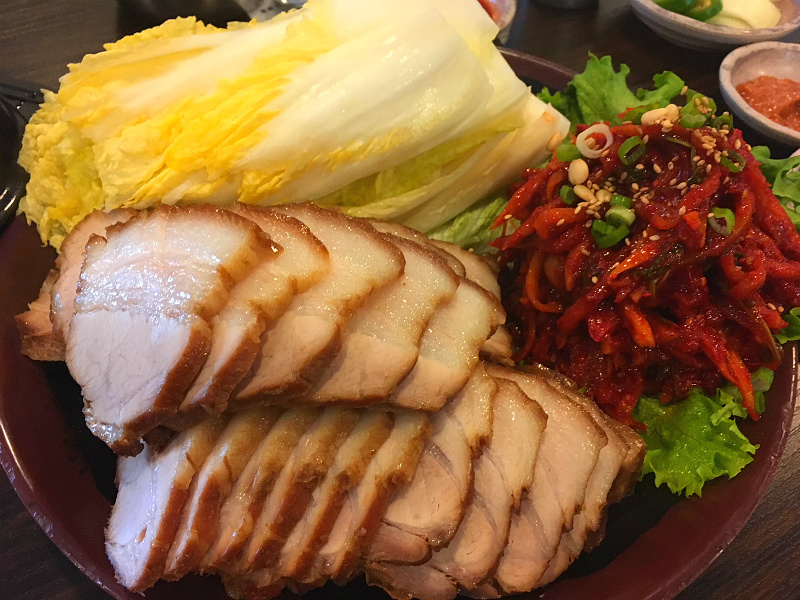 The bossam comes with Napa cabbage, radish kimchi, sliced raw garlic, and a variety of condiments and sauce. When you wrap the tender and juicy meat in Napa cabbage leaves along with radish kimchi, salted shrimp and sauce called ssamjang, it is an amazing harmony of meat, veggies and sauce!
If you are familiar with Natto, Japanese fermented soybeans, you may want to try Jang Choong Dong's other signature dish, Cheonggukjang-jjigae, fermented soybean paste soup. They also serve Doenjang-jjigae, soybean paste soup, as well.
You can use your JCB card at Jang Choong Dong.  Although the sign outside is in Korean only, their menu is provided in Korean and English.
Jang Choong Dong Restaurant
2716 Olympic Blvd.
Los Angeles, CA 90006
Mon – Sun: 11:00 am – 10:00 pm
*Posted information may change without notice.