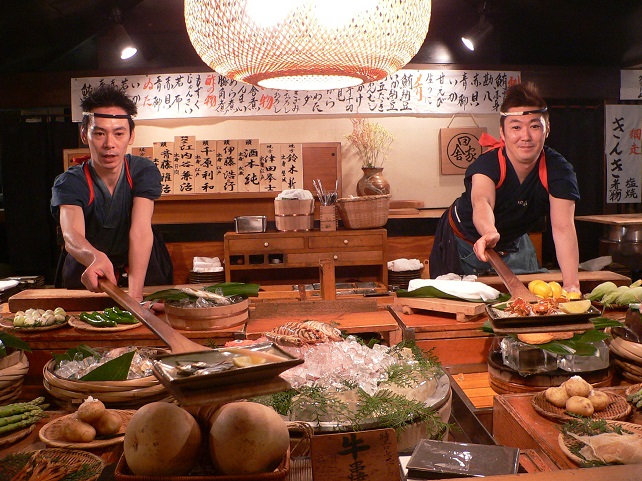 Robatayaki is a traditional Japanese way of cooking meat, seafood, and vegetables on a flat grill over charcoal. Inakaya in Roppongi specializes in this rustic cooking favorite and is well known for using fresh seasonal ingredients brought in each day from across the country to produce culinary gems.
Highlights of their menu include beef skewers made from carefully selected pure wagyu beef and salt-grilled jumbo prawns, with each dish served using a long wooden spatula.
Reservation are required. English-speaking staff and English menus are available. Customers celebrating their birthday will receive a 720ml gift bottle of special gold dust infused sake.
For more details, click the location you would like to visit:
Inakaya Roppongi East Shop
Rene Bldg. 5-3-4, First Floor, Roppongi
Minato-ku, Tokyo, Japan
Mon-Sun: 5:00PM-11:00PM
03-3408-5040
Inakaya Roppongi West Shop
Hachimaki Bldg. 4-10-11, First Floor, Roppongi
Roppongi, Minato-ku, Tokyo, Japan
Mon-Sun: 5:00PM-11:00PM
03-5775-1012