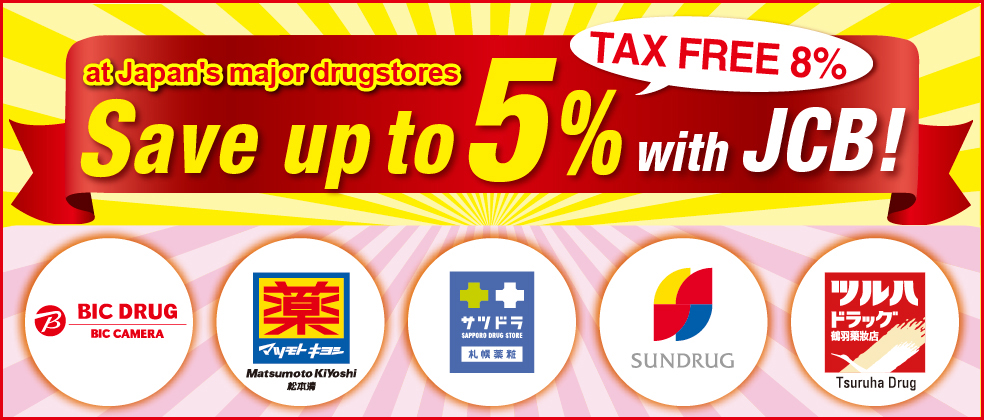 You can enjoy discounts up to 5% at popular drugstores including Matsumoto Kiyoshi and Bic Drug. Actual discount rate will depend on the participating drugstore.
You will need to show the coupon at the cash register before paying with your JCB card*. For more details, CLICK HERE.
* Offer applies for all JCB brand card issuing companies. JCB cards issued in Japan are not eligible.